News of the Week (July 18-23)
A curation of interesting articles on the 44th FIDE Chess Olympiad and more...
Welcome back to The Chennai Emailer — a local journalism project that brings out original human-interest features & news compilation from Chennai. It's run by me —Mohammed Rayaan😊
This newsletter is my passion project to highlight the best local journalism in Chennai after participating in this year's Entrepreneurial Journalism Creators Program at the Craig Newmark Graduate School of Journalism (City University of New York).
♟️It's Chess time in Chennai!
👑The city has transformed ahead of the 44th FIDE Chess Olympiad. 🕺🏽The government is considering declaring a local holiday in Chennai, Kancheepuram, Chengalpattu and Tiruvallur districts on July 28 in honor of the event.
✍🏽My colleagues back at The Hindu BusinessLine have brought out some interesting features which you can read below. If you want to know details of the Olympiad, then do read this piece👉🏾 Tamil Nadu makes deft moves for the Chess Olympiad. Another detailed feature here👇🏽
💰My friend/colleague at BusinessLine, Narayanan V wrote, "Will the pricey tickets checkmate fans at the Chess Olympiad 2022?". You can find the info on tickets in the graphic here👇🏽
🌉And, hey did you get a chance to check out Napier Bridge's new look?
🛎️As the event will take place in Mahabalipuram, hospitality players are witnessing festive cheers with more bookings. You can read about it 👉🏾here.
🚌Meanwhile, the Tamil Nadu Tourism Development Corporation is set to run five free buses, every hour, to help chess enthusiasts commute to the venue. 🏁Starting from Madhya Kailash in Chennai, the buses will run via Rajiv Gandhi Salai up to Sholinganallur junction where they will take the East Coast Road, making stops at SRP Tools, PTC Quarters, Dakshinachitra, Muttukadu and Thiruvidandhai.
🛬While various spots across the city have been spruced up with banners of the mascot Thambi, the city's entry point — The Chennai Aiport — is an eyesore as construction work around the premises has made it cluttered.
😍Bonus read: If you would like to know how Chennai became one of the chess capitals of the world, then do not miss out this fantastic feature "Madras Check" published by FiftyTwo.
😷🦠A quick update on Monkeypox and Covid
🐒As Kerala reported the first monkeypox case last week, the TamilNadu government has stepped up surveillance. (If you would like to know about its symptoms, how it affects and what we can do, then here's a brief explainer about the virus published by BusinessLine in May.) 📉Meanwhile, Chennai's daily Covid cases count has fallen below 500.
✈️Transport
Chennai Metro commuters who use Thirumangalam and Alandur stations are upset as parking here remains an uphill task. 🌧️Since its inauguration, we have seen various Metro stations suffer from leakages or flooding every time it rains.
♒Now, in a bid to control that, the Chennai Metro Rail Limited (CMRL) is installing flood-proof doors in select underground stations ahead of the monsoon. 🏗️The stalemate over exclusive corridor between the CMRL and Highways Department is coming to an end, paving the way for construction on the much-awaited Airport-Kilambakkam line.
🚃As of August, Chengalpattu-Tambaram third line trains will run more frequently. Meanwhile, commuters using Tambaram railway station want better amenities.
🏢Civic updates
🚧Victoria Public Hall will soon be restored by Greater Chennai Corporation in consultation with heritage conservation experts. 👷🏼‍♀️Speaking of heritage conservation, here's a replug of my feature on Madras Inherited, a group of architects and heritage enthusiasts who lead walks across the city, conduct workshops, and organise vital initiatives to motivate residents.
💧🚫Approximately 38% of the river basin near Chennai has poor groundwater potential, according to a study by Anna University's Geological Department. ⛈️As part of its maintenance work ahead of the northeast monsoon, the Chennai Metropolitan Water Supply and Sewerage Board (CMWSSB) started desilting the sewers across the city.
---
📰Get smarter makkale
❤️A curation of articles to help you become an informed citizen
---
📚Learn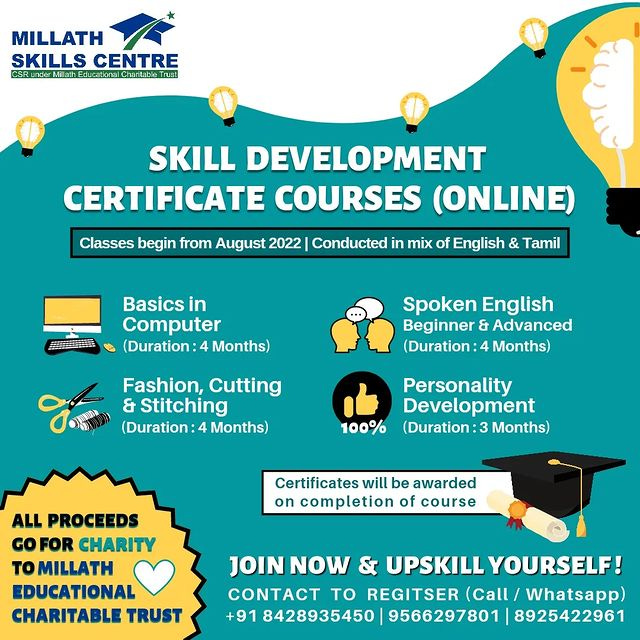 ---
💌A favour to ask
I am super happy to say that one of my friends from EJCP 2022, Ambreen Ali, has launched Central Desi — a monthly newsletter by and about South Asians in New Jersey. (If you happen to know anyone who will be interested to read it, then do spread the word!)🙌🏽
---
And that's all for today! To share this post as a web page, click below:
Wish to read more? Then do sign up!
Did you like reading this edition? Should I do better? Please don't hesitate to offer me your feedback. I am open to ideas and suggestions. Feel free to reach me at thechennaiemailer@gmail.com or you can simply reply to this email or comment below. See you tomorrow! Do forward this newsletter to your family and friends. 😊❤️