News of the Week (July 31-Aug 6)
Underwater chess, surfing festival and a curation of other news...
Welcome back to The Chennai Emailer — a local journalism project that brings out original human-interest features & news compilation from Chennai. It's run by me—Mohammed Rayaan😊
This newsletter is my passion project to highlight the best local journalism in Chennai after participating in this year's Entrepreneurial Journalism Creators Program at the Craig Newmark Graduate School of Journalism (City University of New York).
❤️👉🏾📱: To stay updated, do join my private Facebook group here.
♟️Chennai's chess magic countinues…
🤿Love for the 44th Chess Olympiad is reaching newer heights so much that a group of scuba divers dove sixty feet underwater to play the game! 🏄🏽And speaking of water, check this out: 🌊Chennaites now have another reason to make a beeline in the direction of the East Coast Road — the Covelong Classic being held till August 7 at Surf Turf in Kovalam. Read here.
💪🏽13-year-old Sharon Rachel who has spinal muscular atrophy that restricts her mobility has shown impeccable skill and passion for the game. Here's a quick read about her dream to attend the Olympiad. 🚣🏽For visitors to the game, the renovated Poonjeri pond will make for a stunning sight.
👥Community
📰Using old newspapers and 🌸discarded flowers from temples, 'Paper Flower' makes eco-friendly products like plates, cups, paper bags with the help of a small women's group and adults with special needs. Read here. 💧Also: "Apartment in Alwarpet turns to recharge wells to get rainwater-rich."
🚌Transport
✈️Take off!: Our city is all set to get its second airport at Parandur. You can find out details here and here. 🚙As soon as the announcement was made by the State government, transport and urban development experts spoke on the need to improve connectivity to the new site with better shuttle services.
🚨Chennai city traffic police launched the 'Super Kid Cop' drive, a programme that will have children monitor their parents' driving patterns. The city police also launched a QR code system for motorists to pay fines.
🏢Civic updates
🏖️Chennai Metropolitan Development Authority has begun developing trails and esplanades for nature lovers as beaches in the city are all set to be revitalised. 🏗️Various infrastructure projects, such as a pedestrian plaza, were approved by the Greater Chennai Corporation Council on July 30. 🐕The Guindy National Park also got an urban animal rescue centre.
👶🏽At the Institute of Obstetrics and Gynecology, Egmore, a mother and newborn care unit has been established that has facilities for newborns with illnesses, low birth weights, and preterms.
♒A revision to the Mambalam Canal restoration project has been approved by the Corporation, which has eliminated several major beautification aspects such as bicycle tracks, landscaping, etc., in a bid to focus on flood mitigation.
🤮Residents of Keelkattalai suffer from recurrent sewage overflows. 🚿By September, most drains in core city areas will have been completed. 💦This year, a diversion channel may prevent flooding in the city's southern suburbs.
---
📰Get smarter makkale
❤️A curation of articles to help you become an informed citizen
---
🗓️Events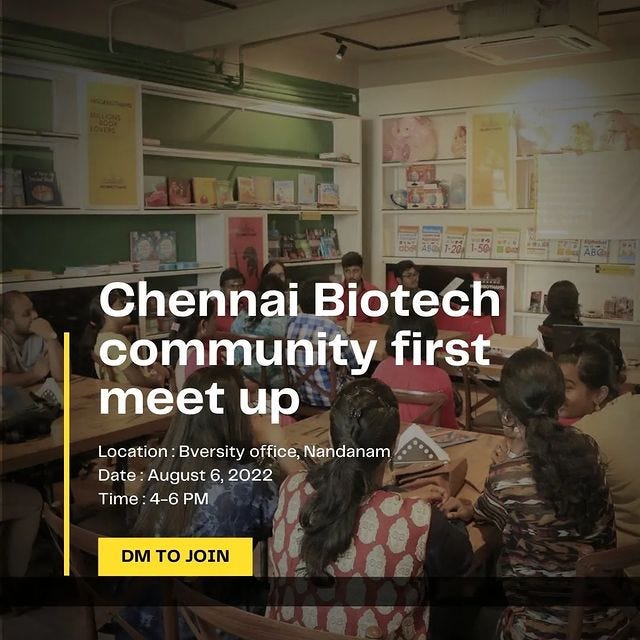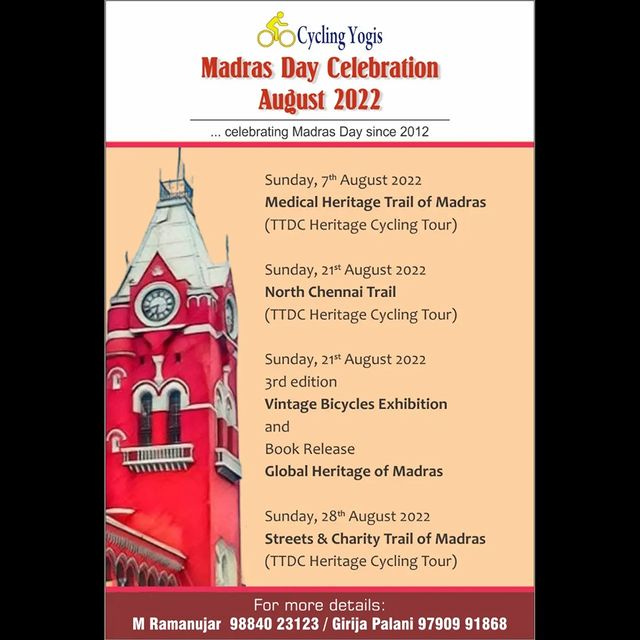 ---
❤️👉🏾📱: To stay updated, do join my private Facebook group here.
---
And that's all for today! To share this post as a web page, click below:
Wish to read more? Then do sign up!
Did you like reading this edition? Should I do better? Please don't hesitate to offer me your feedback. I am open to ideas and suggestions. Feel free to reach me at thechennaiemailer@gmail.com or you can simply reply to this email or comment below. See you tomorrow! Do forward this newsletter to your family and friends. 😊❤️